Punctuation marks serve to clarify relationships between words and sentences. Symbols are representative of materials and concepts, especially ones that are abstract. The 2016 Pratt Graduate Communications Design MFA thesis exhibition,
(Within)—Between.
, highlights the process of drawing abstract relationships between eighteen distinct points of view.
As the position of design in contemporary society becomes increasingly multi-dimensional—blurring the boundaries between what constitutes design as a format, a process and a discipline—the designer is left to clarify their own parameters. In turn, such disparate ideas and approaches inflict a desire to draw connections. The collection of thesis investigations presented in this year's exhibition follow no underlying theme, other than what lies in the transitions—within and between designers' research topics; within and between the gallery and the outside world; within and between the individual designer and a larger public; and within and between an MFA program and the continuation of a design practice.
(Within)—Between.
features the collective thesis work of: Jacqueline Anerella, Emilia Aragón, Alexis Baran, Aryn Beitz, Melissa Berman, Corwin Green, Leonor Kerke, Andrea Laszlo, Xinyi Li, Dina Michl, Kiran Puri, Abbey Roam, Craig Roberts, Nicole Salamone, Ryan Schoenherr, Moeinedin Shashaei, Katie Wylie and Michael Zibin Yuan.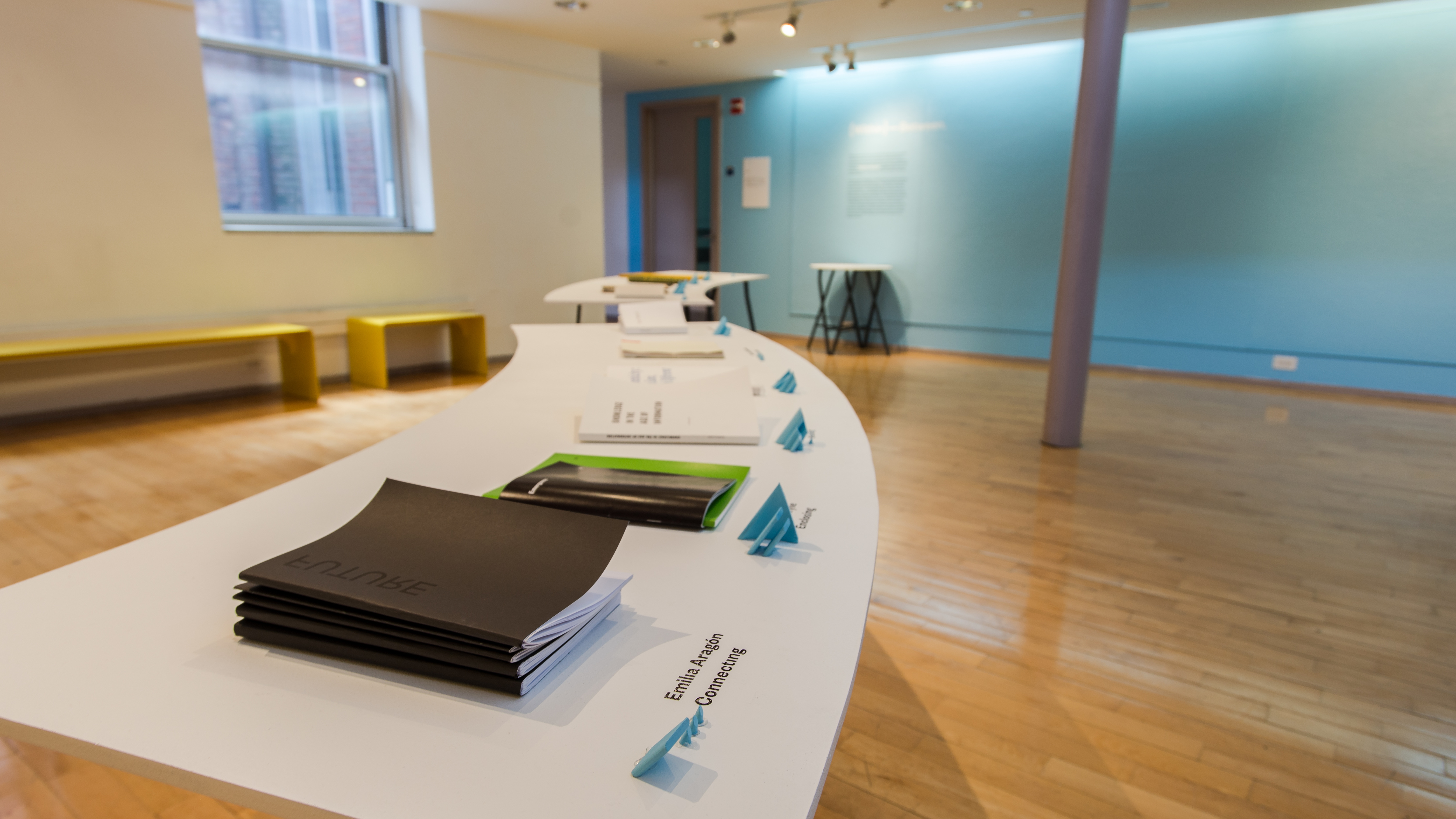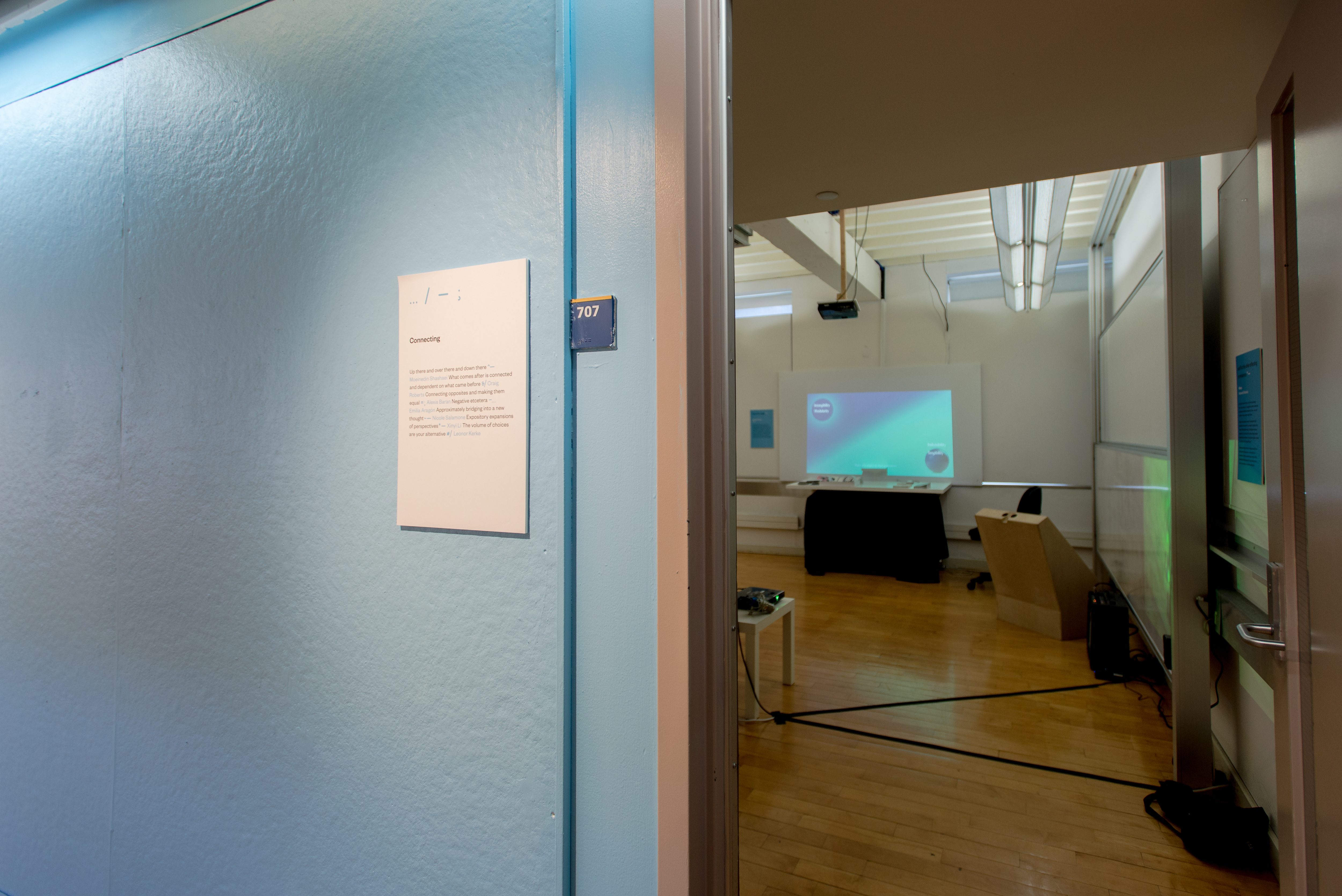 ︎︎ Visit Exhibition Website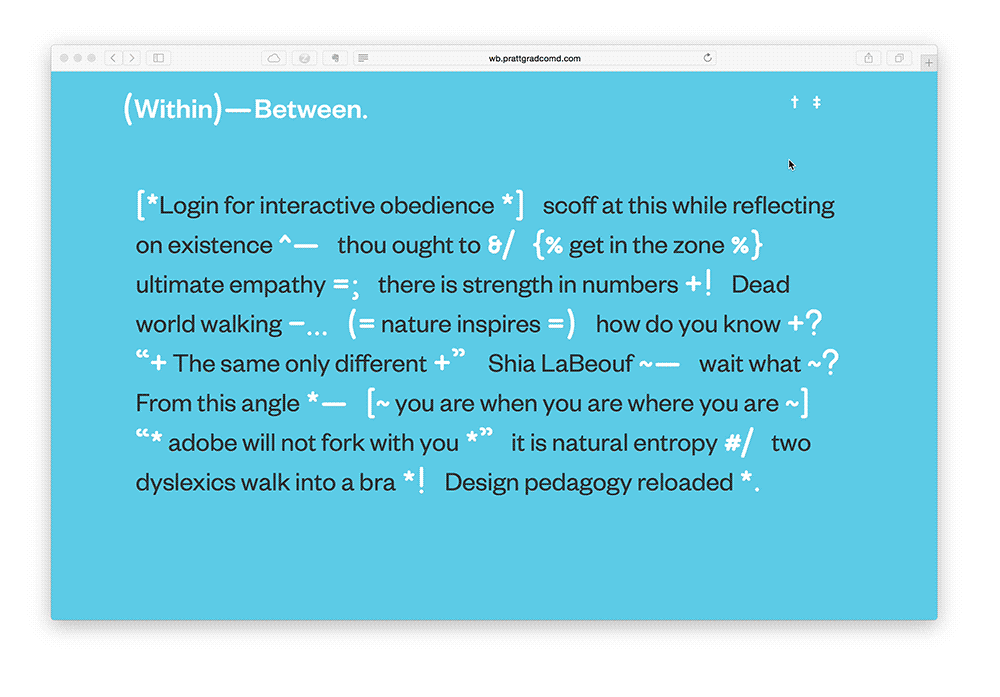 Exhibition Catalog




Exhibition Poster